Candlesticks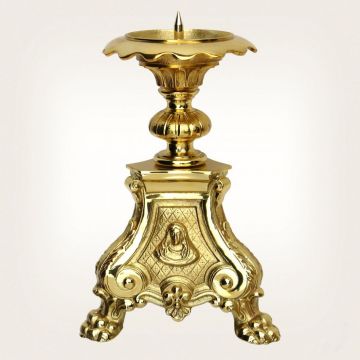 Altar candlesticks, placed on the altar, are usually of low dimensions.
Vide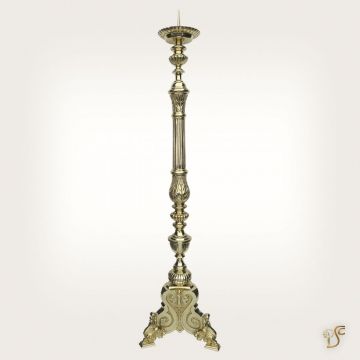 Altar floor candlesticks are an indispensable element of the interior of each temple, which have their place in the presbytery at the main altar
Standard heights are from 60 - 100cm, they appear as 1-2-3-4 candles.
Vide
In our gallery, candlesticks come in various styles, sizes and functions that are to be performed during the liturgy. At the customer's request, candlesticks can be adapted to wax or oil candles. We have many designs in classic and contemporary styles. Thanks to the cooperation with visual artists, our offer is constantly enriched with new designs.